Meet the UK's favourite Photo Booth Software (Apple Mac)
Our Apple Mac Photo Booth software is the UK's favourite photo booth software. Easy to use yet packed full of features. The Apple Mac Photo Booth software contains more features than the Windows software.
– Most features on the market
– Easy to use
– Customisable interface
– Custom Layouts
– Custom Photos
– Video Recording
– Green Screen (2D) & Immersive 3D Green Screen
– Facial Recognition
– Animated GIFs
– Quick Finish & Easy Uploads
– Social Media Integrated
– Touch Screen Operational
– Webcam & DSLR* compatible
*Canon Camera SDK Compatible only
Customisable Interface
Change all icons and buttons with designs of your own to make your Photo Booth interface completely unique to you.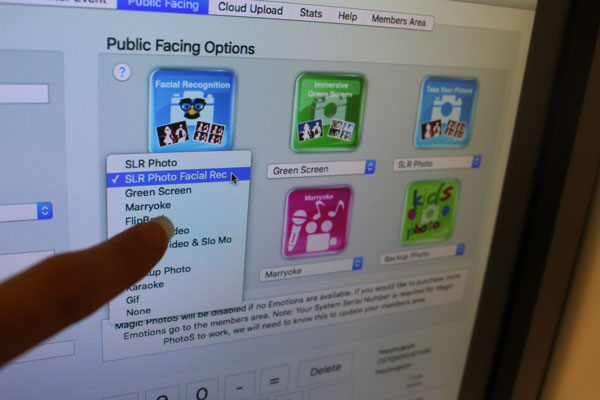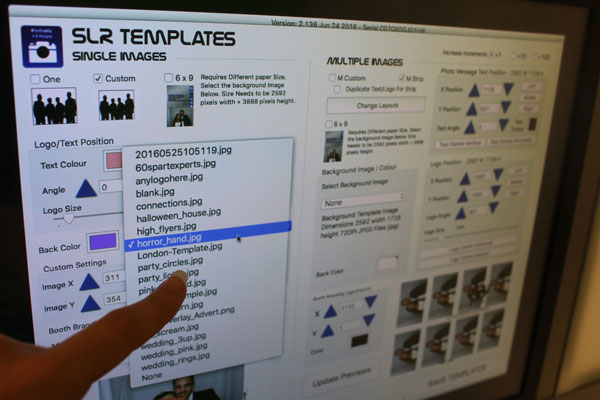 Custom Layouts
There are lots of options available to change the layouts of your photos. Our Mac Photo Booth software is capable of single, multiple, and strip printing. All of which can cater for custom templates, and custom positioning.
Customise photos
Allow your customer to request custom text and graphics to appear as the photo background. Allows personal or corporate branding.
– Upload your own templates
– Customise Your Layouts
– Multiple logos
– Single or multiple images
– Full 360° orientation of images, logos and text
– Infinite positioning of images, logos and text
– Ability to apply opaque, B&W and other effects to the images Import and save custom backgrounds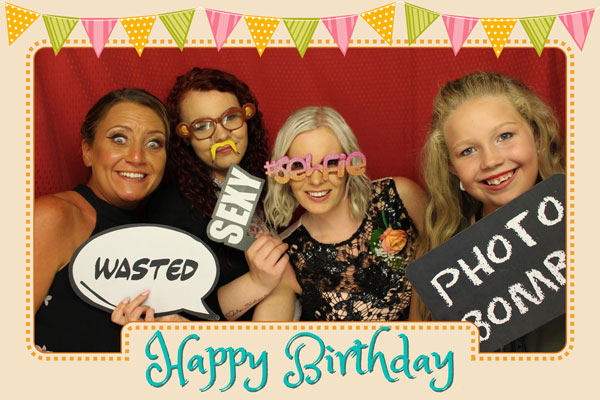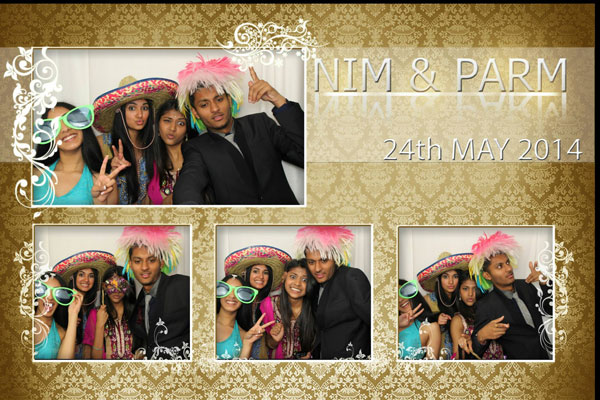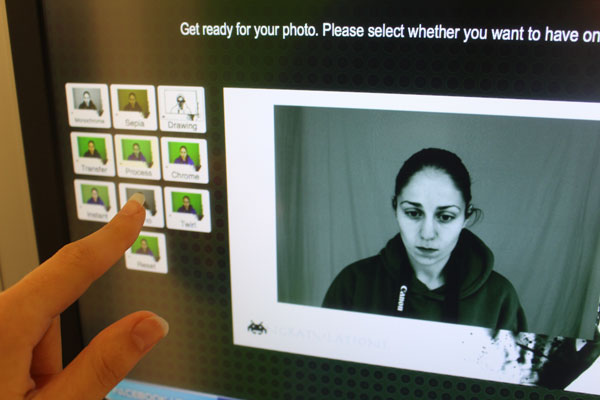 Photo Filters (Insta Filters)
Apply various filters to your photos. There are 10 different options to choose from in addition to original and black and white,
Green Screen (2D) & Immersive 3D Green Screen
The green screen system works in exactly the same way as it does in the movies. A green background behind the photo taken which allows the backdrop to be replaced by a custom digital image. The Mac Photo Booth Software allows both 2 dimensional and immersive 3D backgrounds. The software comes pre-loaded with some to choose from but you can also upload your own.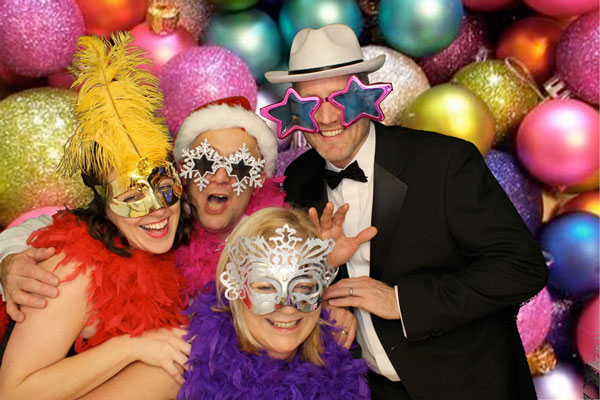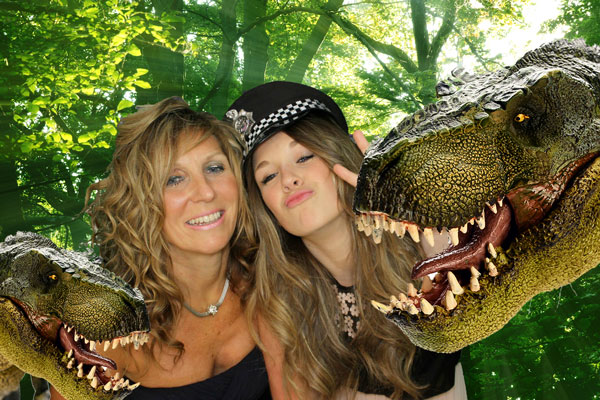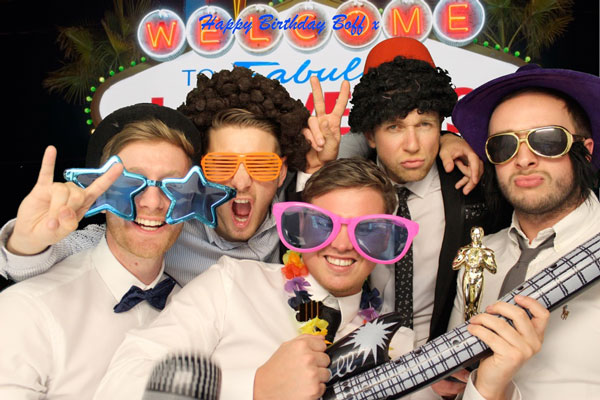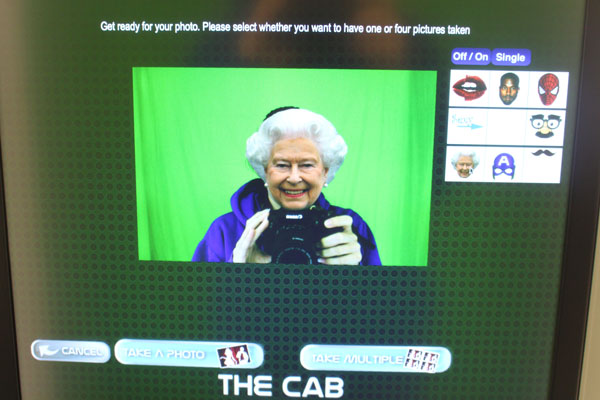 Facial Recognition
Apply digital face masks, beards, moustaches using facial recognition.
Magic Photo
Bring your photos to life with the Magic Photo feature. Record a personal message video in the photo booth, than choose a magic thumbnail photo to print. When scanned with a mobile phone* the video will play.
*Requires the Magic Foto app. Magic Photos require credits to be hosted.
Marryoke
Record your favourite music hits using the Photo Booth Software for Apple Mac. The software captures sound and audio. It comes preloaded with more than 10+ tracks, but you also have the option of uploading your own too!
GIF creator
Our Photo Booth software for Mac is also capabale of recording animated GIFs. This option is great for events, as you don't need to spend any money on paper or ink. This option can be enabled or disabled at events.
Video Recording
Utilise pretty much any Webcam (HD or not) for unlimited video recording
Let the photo booth guests record near unlimited video from your booth. All touch screen operated with sound recording direct to your Laptop/PC.

Social Media Integrated
Once you have taken photos you can upload to Facebook, Twitter, or send to an E-mail address using the on screen keyboard. There is built-in on screen confirmation that guests are happy for the photo to be posted.
Quick Finish
Finish your events by the click of a button. All photos taken at the event can be transferred to a portable device (Such as a USB or a CD) with one simple click. Photos can also be quickly uploaded to a URL of your device (Such as your online gallery)*
*May require hosting for certain files. Dependant on file size and format